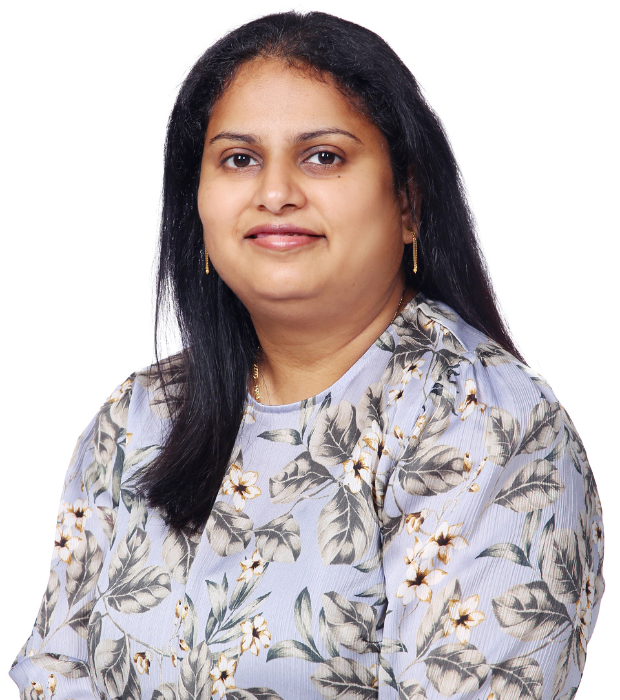 Ms. Reema Lavina Cardoza
Head of Year 7
I am Mrs. Reema Cardoza. I have been a part of the Cambridge High school since the last 4 years. My experience goes beyond the time spent as a teacher at Cambridge. I have been in the field of Education for the last 12 years and a graduate in science with a major in Physics and Maths as well as completed my Bachelor of Education.
My educational philosophy is "Each child is unique and they learn best when fully involved in the process of learning".
As a teacher my personal satisfaction is to see every child bloom, believing that they are able to achieve success. I feel truly blessed and privileged to be a part of the Cambridge family.
I hope to lead through example and sincere dedication in raising the standards of Teaching and learning at CHS.