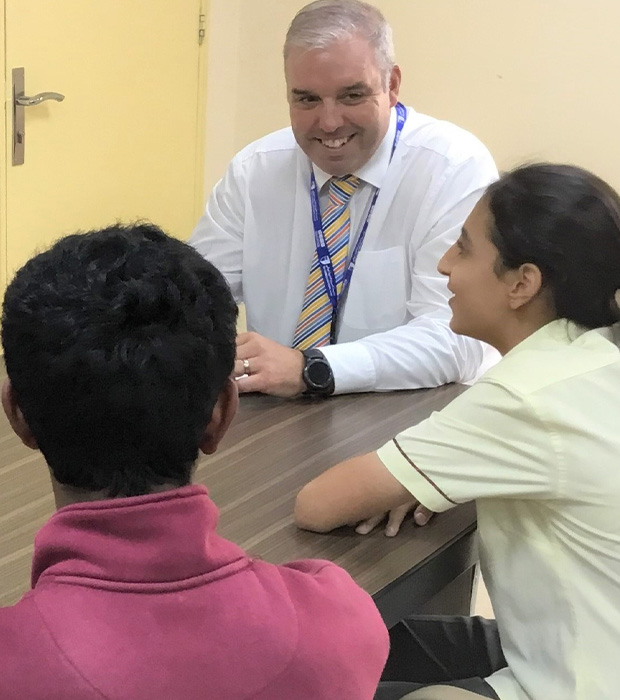 Exams Information
January 2021 – Mock and Board Exams
Dear All,
Please be advised of the following:
ONLY students who are physically returning to school (face-to-face/alternate days – TBC) are
required to get a COVID test as per. the guidelines;
Students attending school who are going to remain on Distance Learning and will ONLY attend
to sit exams DO NOT need to get a COVID test.
For more information regarding COVID testing requirements, please refer to the ADEK Page below:
https://adek.gov.ae/-/media/Project/TAMM/ADEK/COVID19/Abu-Dhabi-Test-Schedule
Thanks,
Mr. Nick Crafts – Assistant Principal i/c Exams
Resources
1. Letter-to-Cambridge-learners-and-families.
2. Update for Cambridge schools on June exam series 2020 - 7 April 2020.
3. Step 1 - 4 Grading graphic.
4. Update on fees 9 April 2020 FINAL.
5. Link for CAG (Center Assessment Grade) process for Oxford AQA International
6. Accessing Exam Results - Help and Guidance.
CIE Check List

Exam Day Guidelines

JCQ Check list for Invigilators
OXFORD AQA Exam Entry form 2020-2021 for Year 11

Year 11 IGCSE Level Exam Entry Form OCT - NOV 2021 (New)

Year 12 AS Level Exam Entry Form OCT - NOV 2021 (New)

Year 13 A Level Exam Entry Form OCT - NOV 2021 (New)

Exams Equipment List

Exam News for Parents and students OCT/NOV 2020

CIE Notice to Candidates

CIE Warning to Candidates

JCQ – No Mobile Phones Poster

JCQ Warning to Candidates