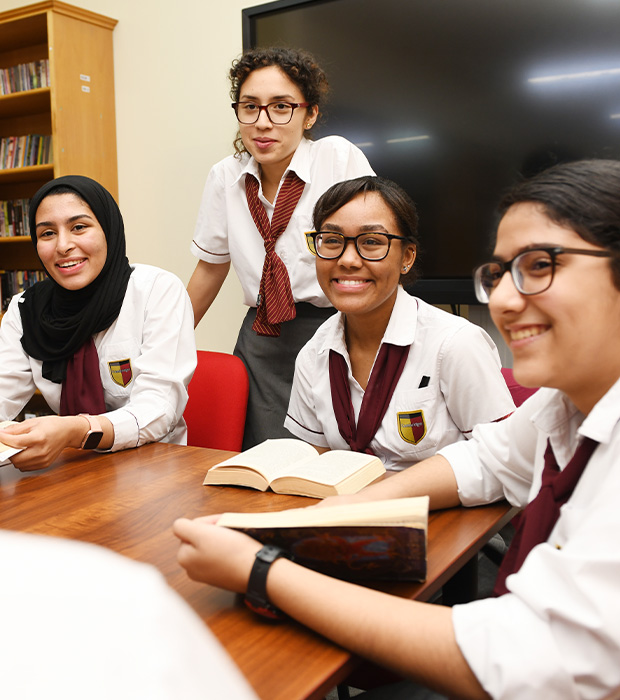 Student Leadership
Leadership Opportunities for CHS Students
CHS students are exposed to a variety of leadership opportunities, throughout their time at the school, that reflect the unique blend of interests within the community, ranging from innovation and entrepreneurship influencers to house and grade-level captains.

The students identified for these roles must not only exhibit strong academic performance, but also possess a balance of tact, diplomacy, creativity and resilience. Student Leadership is the perfect platform to nurture and empower these valuable traits and create future global citizens

Opportunities
Our leadership program aims to provide opportunities for students to develop the following skills:
Developing a vision and learning how to share it with others
Communicating effectively so that others understand the message
The art of persuasion
The importance of good planning
The importance of always following through and delivering on the things that have been promised
The importance of not promising things that cannot be achieved
The ability to hold others to account to ensure things get done
Promoting a tolerant society
There are many leadership opportunities in the high school with student-led clubs and activities such as Model United Nations, TEDx and student organizations. The student leadership body serves as a link between students and teachers, organizes social activities and assists the greater school community in various events and activities throughout the year.
Roles
At CHS, there are a number of different leadership roles available to students from Primary through to Secondary:
Head Boy and Head Girl
Deputy Head Boy and Deputy Head Girl
House Captains
Deputy House Captains
Sports Captains
Deputy Sports Captains
Senior Prefects
Assistant Prefects
Class Prefects
Student leadership is a central strand to how we build confidence, raise aspirations and recognise the talent of the student body.
Meet our Student Leaders and Council Members