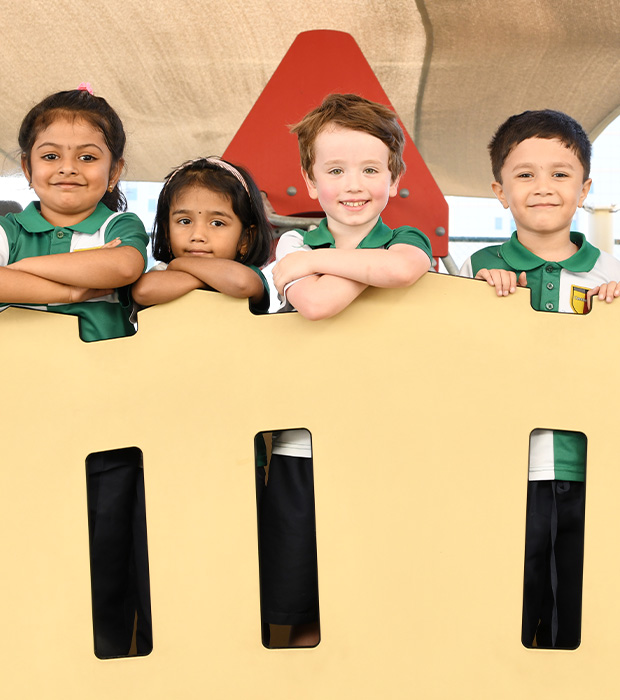 Foundation Stage
FS2
The Foundation Stage for Kindergarten children aged 4 to 5 is child-centered and oriented towards practical applications, social development and acquiring the skills, knowledge and understanding required to interact in a changing world. Encouragement and support are provided for children to achieve their full potential in a caring and stimulating environment in which the learning process is positive and meaningful.
Learning through structured play and regular educational visits are an integral part of the Foundation Stage. Arabic as prescribed by the Ministry of Education is also taught.
Classes are well served by individual class libraries, a well-resourced school library, computer laboratories, a music studio and a dedicated Kindergarten play area.
Parents and staff work collaboratively to ensure that academic and social skills are easily transferable. 'Open Days' are organized to provide parents with opportunities to meet and discuss their children with teachers.
| | |
| --- | --- |
| Core Subjects | Foundation Subjects |
| English [Reading and Writing] | Art |
| Mathematics | Music |
| Science | Physical Education |
| Social Studies | Information and Communication Technology |